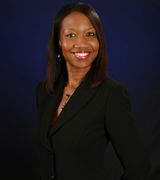 Kesha Hamilton
Miss Hamilton worked tireless hour working to get us in our dream home. She never stop working until she found our dream home. Miss Hamilton worked with other agents to get the deal done. Is even was ... [Full review on Zillow]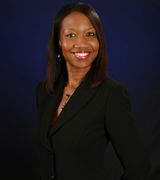 Kesha Hamilton
Kesha is "thee BEST REALTOR" I know. I was first introduced to Kesha through my coworker who recommended her after I had a horrible previous experience with another realtor. She stepped right on in and ... [Full review on Zillow]
- Kesha Hamilton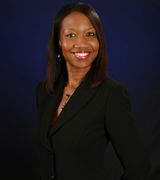 Kesha Hamilton
Very personable and knowledgeable! She definitely made the process as easy as possible for me, as I am a first time homebuyer. I would recommend her and refer anyone preparing to purchase or sell to contact ... [Full review on Zillow]
- Kesha Hamilton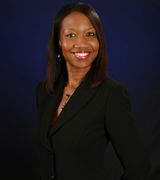 Kesha Hamilton
She was great and very knowledgeable. She has years of experience and was very professional. Would recommend her to anyone... She asked what we was looking for and she delivered. She went above and beyond ... [Full review on Zillow]
- Kesha Hamilton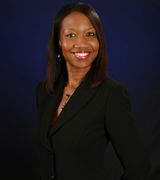 Kesha Hamilton
I was a first time buyer looking for a home by myself, and Kesha was a lifesaver. I chose Kesha at random from a website, and it was like I won the agent lottery. We met on a Sunday, she walked me through ... [Full review on Zillow]
- Kesha Hamilton

Kesha Hamilton
I highly recommend you have Kesha Hamilton list your property for sale. Kesha conducts herself in a very professional manner, knows the market and what buyers are looking for, and is always available, but more importantly, she gets the deal closed for you!!
- Chris Niederer
Kesha Hamilton
Kesha is "the BEST REALTOR" I know. I was first introduced to Kesha through my coworker who recommended her after I had a horrible previous experience with another realtor. She stepped right on in and assisted me with finding the perfect house right away despite it being a sellers market. She has gone over and beyond to be extremely professional, trustworthy, honest, informative, hardworking and dependable. Even though I knew she had other clients, she still made me feel like I was the only one by being a woman of integrity throughout this entire process. I am forever grateful that she has been there to assist and definitely recommend her for any buyer or seller's needs.
- Takeyisha Bonds
Kesha Hamilton
Kesha Hamilton is very knowledgeable about the homes she's showing. We found our dream home in such a short time while working with one of Memphis best Realtor. Kesha was with us from beginning to the end she never missed a beat. If you're looking for a realtor look no further.
-Mattie Coleman
Kesha Hamilton
Outstanding Customer Service, Super Knowledgeable and Extremely Professional! Kesha will always be my realtor in Memphis!
-Sarah Santa Ana

Kesha Hamilton
Kesha was my realtor 6 years ago and my sister's realtor 4 years ago. She is nothing short of amazing!! The BEST realtor you could ask and/or pray for!!
-Valencia Smith
- Tabitha Bean
Kesha is an extraordinaire. She is hard working, focused, and makes you feel as if you're her only client. Our home was listed and sold less than 20 days. When she labeled her home as "this one won't last long." She was absolutely right. I would recommend her to any and everyone looking for a prestigious, driven winner in their corner. [Full review on Zillow]

Kesha Hamilton
Kesha did an AMAZING job for is when we we looking to buy our home! She made the process fun and painless!!!!
-Terra Hollis Gant

Kesha Hamilton
- Jacqueline Baldwin
I was in the market to sell a property I've been living in for 20 years . Kesha was " hands-on" since day one . When she initially arrived to the property I was interested in selling , she walked through each room explaining what I needed to do in order to get it market ready . Once the property was ready to be placed on the market , Kesha provided a detailed overview of the process including industry standards and expectations. Within 24 hours of the property listing , I received 5 offers, with most equal or above asking price . I closed on the property within 60 days ( including three holidays where schedules were challenged ) with $10,000 over asking price . I will definitely be using Kesha in the near future for the purchase of my next property . In addition , Kesha's level of professionalism and expertise customer service skills were exceptional. Thanks Kesha! Look no more - she is the realtor for you [Full review on Zillow]